Enterprise Support for Growing Practices
Partner Support Services as Unique as Your Practice
OCP is optimizing healthcare management by highly integrating all aspects of the healthcare ecosystem into one cohesive platform. Our global integrated approach encompasses:
Comprehensive Business Intelligence:
Our cloud-enabled platform leverages data with our advanced analytics tools and robust reporting providing your practice with actionable insights and data driven decisions to optimize patient care, enhance operational efficiency, and drive improved financial performance.
Streamlined Operations:
We understand the complexities of managing a healthcare organization. Our platform streamlines administrative processes, automates workflows, and enhances communication between departments and locations. By eliminating inefficiencies, you can focus on what matters most—delivering exceptional patient care.
Outstanding Patient Experience:
By leveraging data-driven insights and the latest technology, we tailor our patient care solutions to meet the specific requirements of each patient, ensuring optimal results and the highest levels of patient satisfaction.
Highly Scalable Infrastructure:
As your organization grows and healthcare evolves, our platform scales with you. With constant updates and innovative advancements, you can rest assured that you are equipped with the latest technology and industry best practices to stay ahead of the curve.
Practice Management Solutions
While there are commonalities and 'lessons learned' which are shared across OCP, we appreciate that each of our practices face their own set of unique challenges. At OCP, we see these as opportunities to add value.  OCP has made significant investments in people, processes and technology that scale and support our growing platform of value-add services, so our practices continue to thrive and succeed.
We understand the challenges and opportunities that come with expanding a practice in today's competitive healthcare landscape. Our growth support services are designed to equip our partners with the resources, expertise, and strategic guidance necessary to enhance their market presence and add value to their practice.
Our growth support encompasses a range of tailored solutions, including:
Strategic Expansion: We work closely with your practice to identify and evaluate new market opportunities, taking into account factors such as demographics, competition, and patient demand. Together, we develop a comprehensive expansion plan, guiding you through the process of opening new locations and broadening your footprint.
Diversified Services: To ensure your practice remains at the forefront of patient care, we help you identify and implement innovative services that cater to the evolving needs of your patients. By diversifying your offerings, you can attract new patients and foster long-term loyalty.
Physician Recruitment: Attracting and retaining top-tier talent is crucial for any practice's success. Our team supports you in identifying and recruiting highly qualified physicians who share your commitment to clinical excellence and patient satisfaction.
Financial Planning & Support: Growth initiatives often require significant financial resources. OCP provides access to investment capital and assists in developing financial plans to support your growth objectives, ensuring that your practice can confidently take the next steps toward expansion.
As an owner/partner in our expanding network, you'll leverage OCP's resources to accelerate your practice's development and increase market share.

Maintain autonomy and control over day-to-day operations while providing robust data and best practices for you to optimize your practice. "If it ain't broke, don't fix it" model while enjoying the added security of being part of a larger, diversified organization.

Embrace the opportunity to shape your practice's future and secure its lasting success.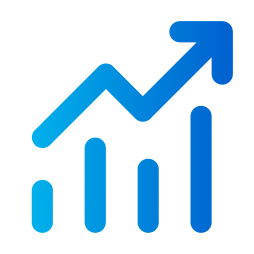 Growth Support
Services
OCP's growth support services are designed to equip our partners with the resources, expertise, and strategic guidance necessary to enhance their market presence and add value to their practice.
Our finance support services include:
Capital Access: Obtain the necessary capital to support your growth initiatives, practice improvements, and innovative patient services.
Revenue Cycle & Billing: Maximize revenue and minimize errors through our efficient billing and collections processes, tailored to the unique needs of your practice.
Financial Management: Benefit from our expert financial analysis, planning, and reporting services to make informed decisions and drive practice growth.
Cash Flow Management: Ensure smooth and consistent cash flow by optimizing working capital and managing financial risks.
Accounting: Maintain accurate financial records with our comprehensive accounting services, including general ledger management, financial statement preparation, and tax compliance.
Payor Contracting & Negotiations: Leverage our expertise in negotiating favorable contracts with payors, maximizing reimbursement rates, and securing optimal financial outcomes for your practice.
Accounts Payable: Streamline your accounts payable process with our efficient and accurate invoice processing and payment services.
Payroll: Ensure timely and accurate payroll processing, tax compliance, and reporting, allowing you to focus on your core practice activities.
Benefit from up-front cash at tax-advantaged capital gains rates.
Achieve immediate equity diversification as an OCP equity owner.
Join our legacy of creating substantial wealth for partners over the past 24 months.
Income Repair:
OCP focuses on income repair with more than 80% average income repair within two years, across OCP physicians. OCP continually works with our practices to identify and roll out income repair opportunities including:  new ASCs; recruiting additional specialists; new clinics; new markets; new ancillaries, negotiating payor contracts; value base care ; optimizing billing and collection;  accretive mergers and acquisition tuck-ins ; expense management; digital marketing .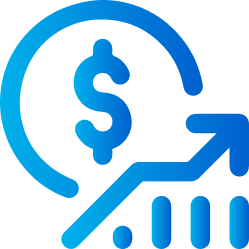 Finance Support and Income Repair Services
OCP is committed to providing comprehensive financial support services to our partners, ensuring the financial health and stability of your practice. Our team of experts will work closely with your practice to optimize financial operations, freeing you to focus on delivering exceptional patient care.
Our administration support services include:
General Practice Management: Benefit from our expertise in managing the day-to-day operations of orthopedic practices, ensuring smooth workflow and fostering a productive work environment.
Staffing & Human Resources: Attract and retain top talent with our comprehensive HR support services, including recruitment, onboarding, performance management, and employee retention strategies.
Compliance & Risk Management: Safeguard your practice by staying up-to-date with industry regulations and mitigating risks with our compliance support and risk management services.
Credentialing & Licensure: Navigate the complexities of physician credentialing and licensure with our expert guidance, ensuring that your practice meets all necessary requirements and maintains its professional standing.
Facility Management: Optimize your practice's physical environment with our facility management services, including space planning, maintenance, and regulatory compliance.
Digital Marketing: Enhance your practice's visibility and reputation with our marketing and communications support, including branding, digital marketing, and patient outreach strategies.
Business Intelligence: OCP's business intelligence leverages robust Power BI cloud-based reporting to optimize your practice's continuous improvement. Our wide number of cloud-based reports are revenue cycle management, finance, operations, utilization, patient satisfaction outcomes.
Operations Support
Services
Our team will collaborate with your practice to streamline operations, improve efficiency, and allow you to spend more time focusing on providing exceptional patient care.
Our technology support services include:
EHR Aggregation: Streamline your practice's workflow with our Electronic Health Record (EHR) aggregation services, allowing seamless integration and data sharing across multiple platforms for improved care coordination and decision-making.
Commercial-Grade Hosting: Ensure the safety, reliability, and performance of your practice's digital infrastructure with our secure, commercial-grade hosting services, designed to protect sensitive patient data and minimize downtime.
Advanced Analytics: Leverage the power of data with our advanced analytics tools, providing your practice with actionable insights to optimize patient care, enhance operational efficiency, and drive informed decision-making
Experience the synergy of our partnership, where "1 + 1 > 2," and enjoy the confidence of a 'good fit' with a seasoned industry partner.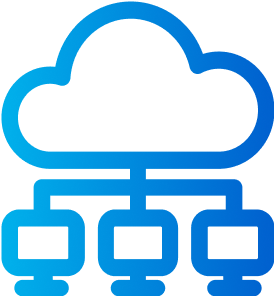 Technology Support & Cyber Security
Services
OCP recognizes the vital role technology plays in driving practice efficiency, enhancing patient experience, and improving clinical outcomes. Our technology support services are designed to provide our partners with the latest tools and resources, enabling your practice to excel in a rapidly evolving healthcare landscape including enterprise cyber security safeguards.
Integrated Technology Solutions to Improve The Clinical Experience
With OCP as your strategic partner, your practice gains the advantage of our industry expertise and proven track record of fostering growth in the orthopedic space. Together, we will collaborate to unlock your practice's full potential and chart a path toward sustained success.