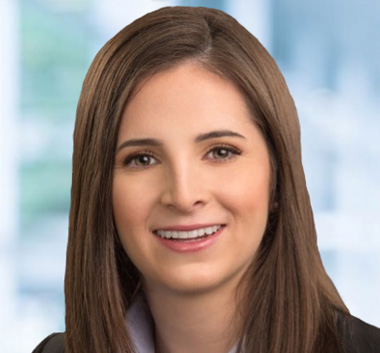 Kate Wilmouth
Kate Wilmouth is the Chief Compliance Officer of Orthopedic Care Partners (OCP). Kate is responsible for implementing the OCP Compliance Program, the Code of Conduct, and related policies and procedures. As part of overseeing the OCP Compliance Program, Kate works with OCP personnel to routinely monitor compliance. Kate periodically evaluates potential compliance risk areas at OCP and considers whether the revision of existing policies or the development of additional policies under the Compliance Program would be appropriate to address any identified risks.
For the past six years, as Vice President of Legal Affairs for The Steadman Clinic and Steadman Philippon Research Institute (SPRI), Kate has been responsible for managing legal and regulatory issues related to strategy and operations. In addition to serving on various committees, Kate also has the pleasure of serving as SPRI's Board Secretary. Kate's role has afforded her the opportunity to work with various Vail community members and has helped her develop the skills to collaborate, communicate effectively, and lead in the pursuit of excellence.
Kate holds a JD from the University of Notre Dame Law School and a BA in English and Political Science from Gonzaga University.
In her free time, Kate enjoys traveling with her family and watching Fighting Irish Football.