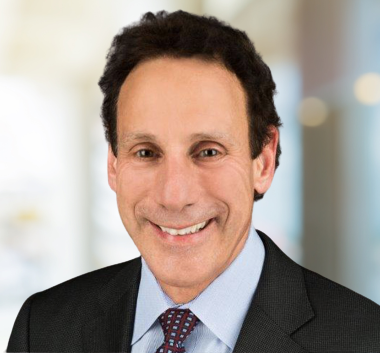 Our remarkable team at OCP is the embodiment of dedication and expertise, relentlessly striving to deliver exceptional value and care to our partners, their practices, and ultimately, their patients.
Together, we are cultivating a future where orthopedics is synonymous with innovation, compassion, and unparalleled healing experiences."
Rich Gilbert, M.D.
Chief Executive Officer
Orthopedic Care Partners
Rich Gilbert, M.D.
Dr. Rich Gilbert brings over 25 years of healthcare executive leadership and management experience most recently as CEO, Orthopedic Care Partners (OCP), one of the largest private equity backed orthopedic platforms in the nation.  OCP is the holding company for The Orthopaedic Institute, Florida, The Steadman Clinic, Colorado, Motion Orthopaedics, Missouri, Tucson Orthopaedic Institute, Arizona and other affiliated practices.  As CEO, Dr. Gilbert is responsible for leading the organization's strong growth performance, integrating and scaling a robust platform of value-add services and fostering an environment of optimal clinician performance, outstanding clinical quality, and a superior patient experience.  Before this, Rich served as President of MDLive Medical Group, one of the nation's largest telehealth companies. Dr. Gilbert oversaw the organization's imperative to optimize patient satisfaction, drive quality outcomes and grow the physician network.  Prior to MDLive, Rich served as Chief Medical Officer (Eastern Division), Mednax, Inc., a publicly traded healthcare company, and along with the Executive Team, had responsibilities for M&A, Value Based Care initiatives and oversight of thousands of healthcare specialists and almost a million annual patient encounters.  Before joining Mednax, Rich served as CEO of 3 Charlotte, NC-based companies: Southeast Anesthesiology Consultants, Southeast Pain Care (founder) and Quantum®, LLC (founder), a healthcare IT startup.  During Dr. Gilbert's 18-year leadership, Southeast grew from one hospital and pain management center to 29 hospitals, ASCs and pain management centers in three states. Dr. Gilbert led the successful acquisition by MEDNAX, which was Mednax's largest anesthesiology acquisition.  Dr. Gilbert received his MBA from Duke University and completed his anesthesiology residency and fellowships at Harvard Medical School, Beth Israel Hospital, where he served as Chief Resident. Dr. Gilbert received his medical degree from the University of California, San Francisco Medical School and earned membership in the Alpha Omega Alpha Honor Society.
Rich currently serves on the Board of Directors of Orthopedic Care Partners, EmergencHealth , Steadman Philippon Surgery Center, and Dillon Surgery Center.  Dr. Gilbert also serves on the HealthCare Alumni Advisory Board, Duke University Fuqua Business School. Previously, he has served on non-profit boards including United Way of the Central Carolinas, Carolinas Partnership, Carolinas Healthcare System Board of Commissioners, and Levine Children's Hospital Dare to Dream Steering Committee.
Rich is a marathoner and loves cycling and skiing. Together, he and his wife Donna have two successful adult children, Zach and Jake, and a sweet Akita, Luna.