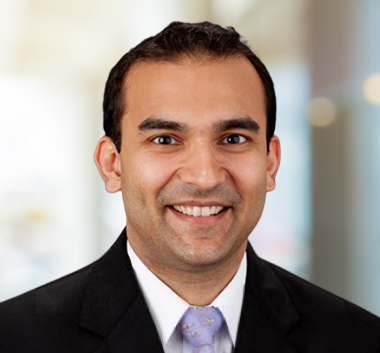 Zakariah S. Mahmood, M.D.
Zakariah S. Mahmood, M.D. is a board-certified orthopedic surgeon at the Orthopaedic Institute in Florida. Dr. Mahmood received his undergraduate degree from the University of Miami and his medical degree from the University of Miami Miller School of Medicine. He completed his orthopedic surgery internship and residency at Jackson Memorial Hospital at The University of Miami. He completed his fellowship in hand and upper extremity surgery at The Warren Alpert Medical School at Brown University, Providence, R.I.
Dr. Mahmood specializes in arthroscopic surgery, hand and upper extremity surgery, orthopedic surgery, and sports medicine.
His most common procedures are carpal tunnel release, trigger finger release, shoulder replacement, wrist/hand fractures, thumb arthritis, and thumb basal joint arthroplasty. Dr. Mahmood became an orthopedic surgeon because he is fascinated by complex anatomy in a small space. What sets him apart is that he tailors treatment to a patient's specific needs. He listens to patient complaints and treats those problems, not just abnormal tests.
In addition to his role at The Orthopaedic Institute, Dr. Mahmood serves as a Chief Medical Officer for Orthopedic Care Partners.